Florence
/
Attractions
/
Mercato Centrale
Mercato Centrale Florence
Great food in the indoor Florence food market (Mercato Centrale)

In the San Lorenzo district are the indoor market halls of Florence, or the Mercato Centrale. The daily fresh indoor market is the place to eat delicious food.
Info Central market Florence

Location
Piazza del Mercato Centrale Firenze
Admission
Free
Hours

Food court 1st floor: Open daily from 10:00 am to midnight
Fresh market ground floor: Monday to Saturday 7:00 am - 2:00 pm

Website
Official website
Good food in the Mercato Centrale
In the San Lorenzo district are the market halls of Florence: the Mercato Centrale di Firenze. These large market halls were already built in 1874, but are still used by many Florentines to get their fresh groceries. Indoor you will find stalls with fish, vegetables, fruit, meat, cheese, fresh pasta, oil, truffle, bread, et cetera. The products meet the strictest requirements, so they are completely safe to buy and eat.
History of the market in Florence
The Mercato Centrale was designed in 1874 by Giovanni Mengoni. This architect often rings a bell, as he is also the architect of the well-known Galleria Vittorio Emanuele II in Milan next to the Duomo. The building in which the Mercato Centrale is located is made of castings and glass and was previously also used to trade materials such as metal, glass and cast iron.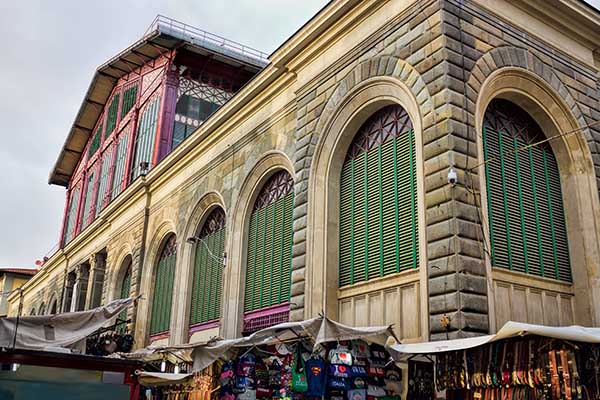 The Mercato Centrale of Florence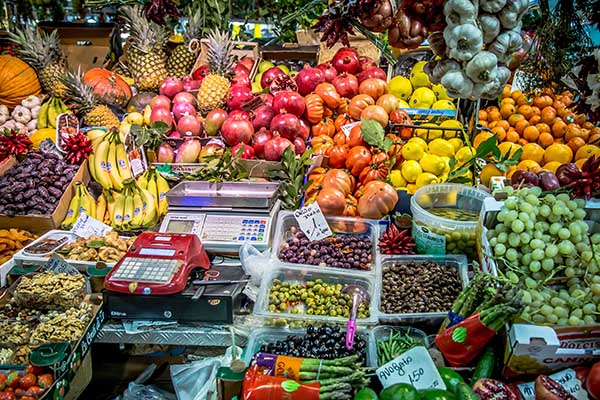 The Florence fresh market
Good food in the food court
In addition to stalls where you can buy fresh goods, there are also a number of places where you can eat something. Tuscan specialties such as lampredotto, porchetta and trippa can be tasted here. Since 2014, the top floor of the Mercato Centrale has been transformed into a food court, where you can eat even more than just the specialties. Here you will find small restaurants, wine bars and tasting rooms, where you can eat everything on the menu. Fresh pizzas, a tasty piece of roast fish, buffalo mozzarella, fried vegetables and even sushi can be prepared here. You order your food from one of the counters and can then eat it together in a central area. You can visit the food court from 10:00 am to midnight.
Get souvenirs
The Mercato Centrale is easily accessible for everyone. That is why it is often busy and chock full of tourists. The market leaders are responding to this by not only selling food, but also leather, clothing and souvenirs. Outside the market hall you will find numerous market stalls. For example, there are plenty of stalls selling masks from Venice and other souvenirs. Pay close attention to the prices, because if they are too high you will be at a stand of a scammer. The average prices are lower than in the center of Florence.
---
Where is the market hall in Florence?

Our readers say
4.8
(95.83%)
196
reviews
May 3, 2021 Simone: "We had a fantastic holiday in Florence and Tuscany because of the interesting tips for sightseeing and activities in Florence."